HISTORY OF MAHJONGG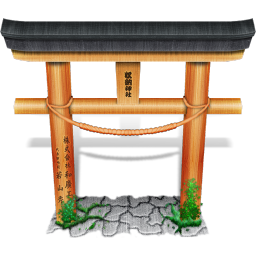 Myths and Legend
The theories behind the origins of MahJong vary widely and are steeped in myth. Many believe that MahJong dates back to 2350 B.C. when Noah played it on his Ark to pass the time during those long forty days and forty nights of rain.
More commonly, however, it is said that MahJong was created by the great Chinese philosopher Confucius around 500 years B.C. According to this myth, Confucius' travels at the time of his teachings coincide with the appearance of the game in many Chinese states. The fact that MahJong roughly translates as "chattering sparrow" also gives credence to this theory since Confucius was known as an avid bird lover.
Many historians believe that MahJong is based on various card games played as early as the 10th century. The suits and numbering systems of these card games are similar to the suits and numbering of MahJong tiles today.
Still more believe that in the 10th century the game was invented for the sole use of the royal court and use by commoners was forbidden and punishable by decapitation.
Since the oldest artifact to be identified as a MahJong tile dates back to the 1890s, and there is no evidence of MahJong's existence before the Taiping era in the 19th century, this eliminates many theories and also eliminates Confucius and Noah as likey candidates for the creator of MahJong.
However it was created, it originated as a form of gambling and was banned in 1949 when the People's Republic of China was founded and forbade all gambling activites which were seen as symbols of 'capitalist corruption'. MahJong was later revived with new rules and game play and once again became a favorite pastime.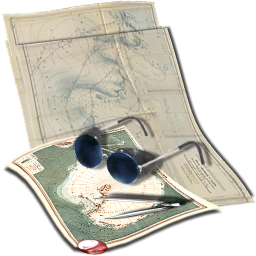 MahJong Travels West
The earlist known writing in which MahJong is mentioned in any language other than Chinese was in a paper by Stewart Culin, an American anthropologist, in 1895.
The first American brand of Mahjong was introduced by Abercrombie & Fitch in 1920. Ezra Fitch imported the game after a request made by a female customer. She was looking for a game she had played in China. Ezra Fitch traveled to China for the game and translated the instructions into English. MahJong became fast selling, and Abercrombie & Fitch became the epicenter of the MahJong craze.
By 1923, MahJong reached its peak of popularity in the western world. During this year MahJong sets totaling $1.5 million were exported from Shanghai, and the game took the 6th place on The United States' import list.

Materials
Higher end MahJongg sets were typically created out of ebony and ivory and stored in oak or teakwood caskets. Many sets were also created out of bone and bamboo and housed in rosewood cases. During 1923, cow bone was actually shipped from Kansas City and Chicago to Shanghai to meet the demand for production of new sets.
Today, MahJongg sets are made mostly from wood, ceramic, or plastic which makes up the bulk of the tile, with a thin bottom layer of imitation onyx. They are typically kept in a small 'chest of drawers' type box.

Solitaire MahJongg
Most commonly known as MahJong, many variations are also known as MahJongg, Mah-Jongg, Mah-jong, Ma Jong, computerized MahJong, MahJong solitaire, solitaire MahJong, and Shanghai Mahjong.
The first solitaire MahJong game, Mah-Jongg, was created by Brodie Lockard in 1981. He gave the original layout its name 'The Turtle' and its still in use today.
Activision's Shanghai, created in 1986, was the second and it was the game that made tile-matching solitaire MahJong famous.
By 1995, Steve Moraff had created and released his MahJong game for Windows 95 and NT. His version, The 'Jongg CD, saw such success that the name Moraff has become synonymous with superior MahJong games.
Today, the legacy continues with the latest release of Moraff's MahJongg, the world's most popular mahjong game.